Spain is located in Southwestern Europe, with additional territories including the Canary Islands in the Atlantic Ocean, the Balearic Islands in the Mediterranean Sea, and the cities of Ceuta and Melilla in Northern Africa. It is the largest country in Southern Europe and the fourth-most populous European Union member state.
Endless Blue Flag beaches, 50 World Heritage sites, 16 national parks, delicious and healthy Mediterranean cuisine, lively atmosphere on the streets – it seems that this country has everything! Everything in Spain has its own magic and its own beauty. Wine in Spain is a part of life and history. Spaniards call it 'the blood of Spain', which fits in well with its independent character and proud temperament.
In countries with a centuries-old tradition of wine production, such as Spain, until recently it was customary to drink local wine. However, in the last decade, wine consumers have begun to depart from this unwritten rule. This is because modern Europeans travel a lot, sparking a keen interest in the wines of other countries. In 2023, it is taken for granted that the lists of restaurants and bars, even in the country's smaller cities, will have Australian, African or South American wines.
With a reputation as one of the world's premier wine producing countries, Spain imports 10 times less wine than it exports. According to the OEC, in 2021 Spanish wine exports amounted to $3.53 billion, while wine imports were only $308M. This makes Spain both the largest exporter of Wine in the world and the 23rd largest importer of wine in the world.
Spain imports wine primarily from:
France ($180M): wines from France are highly regarded in Spain and are well-represented in the Spanish market.
Italy ($55.6M): Italian wines from regions such as Tuscany, Piedmont and Veneto are uniformly popular.
Portugal ($23M): Spain's neighbor offers a range of wines that are imported and enjoyed in Spain.
Wines from New World regions, including the United States, Australia, Chile, Argentina, and South Africa, all have a presence in the Spanish market. Wines from other European countries, such as Austria, Hungary, Greece, and Portugal, are also imported and available in Spain.
All this means that the main feature of the Spanish Wine market is its endless variety and diversity.
Spain, known for its rich viticultural traditions and diverse wine regions, has witnessed dynamic changes in wine consumption patterns over the years. Spanish wine market may be the largest export market in the world, but it certainly isn't the largest consumer.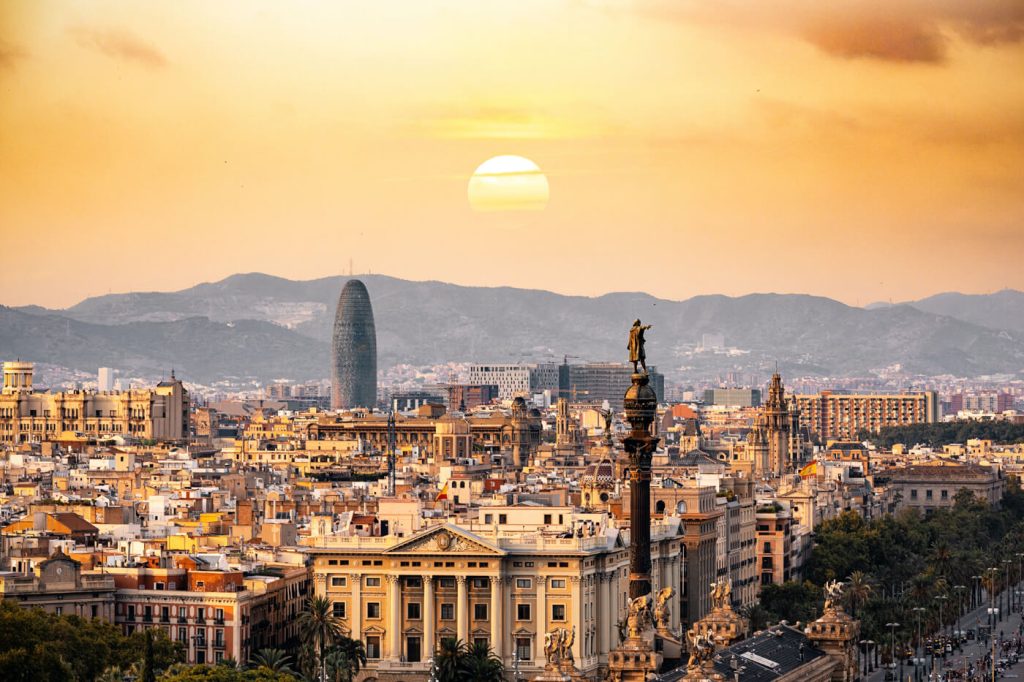 There are several major wine importers in Spain that play a significant role in bringing a wide variety of wines from around the world:
1. Grupo Freixenet (Carrer de Joan Sala, 2, 08770 Sant Sadurní d'Anoia, Barcelona; tel.: +34 938 91 70 00): Grupo Freixenet have a strong presence in the Spanish market, importing and distributing wines from countries like Italy, France, Argentina, Chile, and the United States.
2. Vinoselección (Guzmán el Bueno, 133, 28003 Madrid; tel.: +34 914 53 93 00) specializes in offering a wide selection of wines from countries including France, Italy, Germany, Austria, and other renowned wine-producing regions.
3. Vila Viniteca (Carrer dels Agullers, 7, 08003 Barcelona, tel.: +34 937 77 70 17) is a wine importer, distributor, and retailer. Their portfolio includes wines from France, Italy, Germany, Portugal, Australia, and other countries.
4. Jorge Ordóñez Selections (Malaga) is an importer and distributor that specializes in Spanish wines as well as wines from abroad, including the United States, Argentina, Chile, and Portugal.
5. Grupo Codorníu Raventós (tel.: +34 935 05 15 51) is a wine producer and importer. Their imported wine selection includes offerings from France, Italy, Portugal, and other countries.
An extensive list of wine importing companies can be found in the Vinaty database.
The Spanish Wine market in numbers:
• Spain has the highest vineyard area in the world, at 2.4 million acres or almost one million hectares.
• Revenue from the wine market amounted to US$8.32bn in 2023. The market is expected to grow annually by 7.98% (CAGR 2023-2027).
• The average volume per person is expected to reach 34.67L in 2023.
• Consumption of Spanish wine is set to reach 1.1 million metric tons by 2026, growing at a 0.5% year on year average rate.
• In 2023, Spain with per capita consumption at 7.9 liters and total consumption reaching 3,570 million liters.
• Spain is both the world's largest exporter of wine in the world and its 23rd largest importer.
• 60% of the Spanish population considers themselves wine consumers.
• Wine consumption by Spaniards can be broken down into 72.9% red wine, 12.9% white wine, 6.4% rosé, 6% sparkling wines, and, lastly, 1.8% sherry and dessert wines.
Summary
A huge variety of quality wines are available on the Spanish market. The hallmark of the market is its diversity, with strong representation of different grape varieties, wine styles, and regions, whether red, white, rosé, sparkling, or fortified wines. Retail stores, winery visits, restaurants, wine bars, and, increasingly, online platforms, are all important distributors. Domestic produce has a good share of the market both within the country and abroad; with continued innovation, readers can expect even more success from the Spanish market.
References:
International Organisation of Vine and Wine (OIV)
Statista
Marketline Advantage