With a population of over 84 million, Germany is the largest single economy in the EU, making it the fourth-largest economy in the world. No surprise then that is the leading European market for food and drink.
More than any segment of the alcohol market including beer, it is wine where Germany punches above its weight. According to the Trade Data Monitor Database, Germany's wine market ranks third in the world in value, trailing only Britain and the USA. It is the world's biggest importer of wine by volume. The value of the wine market in the current year has topped 15 billion USD. Any winery, big or small, should consider how it might fit into this key European market.
According to The German Wine Institute, there are more than 600 wine importers and distributors in Germany, and in our Vinaty wine importer database there are more than 1,100 companies involved in wine sales. This includes wine importers and wine retailers. We can safely say that the German wine market is very saturated and competitive.
After the traditional powerhouses of France, Spain, and Italy, Germany is perhaps a surprising fourth largest wine producer in the EU. Wine production topped 9 million hectolitres according to the USDA; this domestic strength is combined with falling imports. German imports fell by more than 6% from 2021 to 2022. It should also be noted that 63% of wine imports were bought in bulk.
These same wine distributors might be interested to know the key fact of Germany's wine market: though this is a significant wine-producing country, they don't make enough to satisfy their own demand. This, as well as Germany's internationalist outlook, makes foreign wine a far easier sell than south of the border in Italy. Italians, for that matter, are top of the market, with Spain and France not far behind, and major wine-producers such as South Africa, Austria, Portugal and New Zealand in the top ten.
USDA sources claim that German wine importers brought in some 1.5 billion litres in 2021. Of these, 56% was bulk wine, almost 40% bottles wine, 5% sparkling wine and 0.6% partially fermented. Italy accounted for 37%, Spain 28%, France 14%, South Africa 5% and Australia 3% of imports.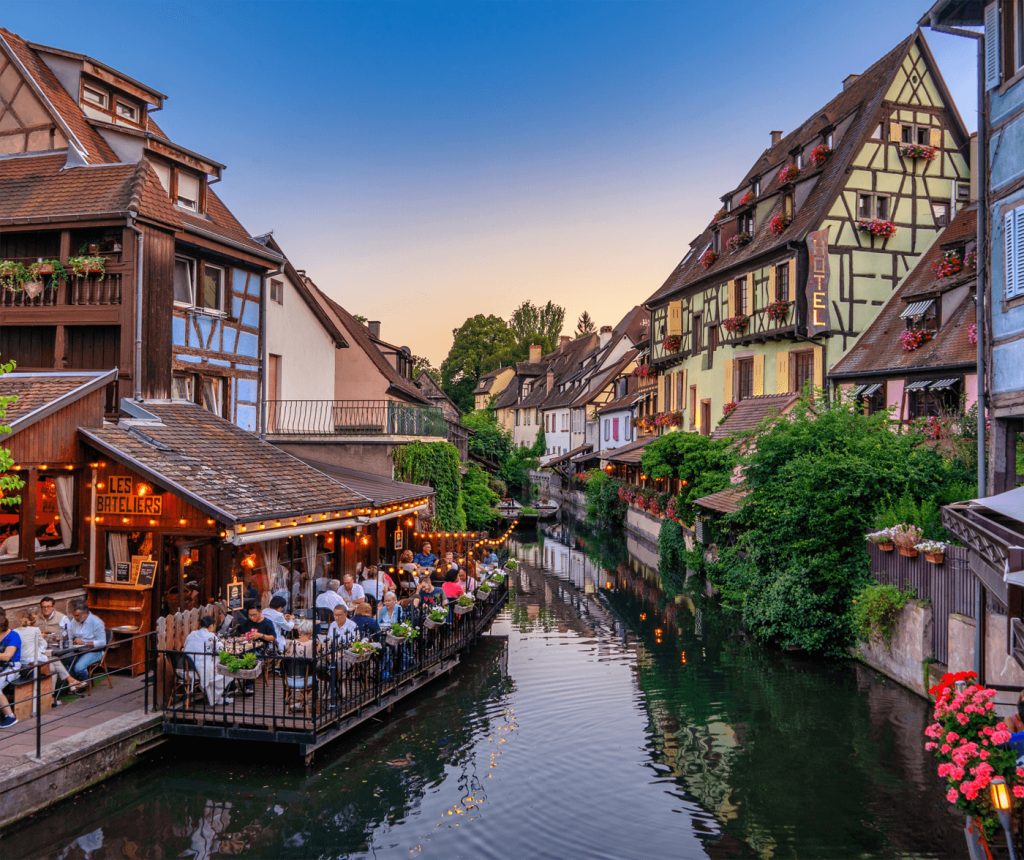 Makers of organic wine might find their niche in Germany, with the lack of pesticides and herbicides constituting a major draw for German consumers. Sustainability ranks highly on the list of German market considerations, with domestic produce bolstered as a result. According to the German Wine Institute, domestic wine made up 45 percent of household purchases by volume. The tendency to purchase red over white wine, common across Europe, is somewhat less pronounced in Germany: 46% of retail was red, 44% white, 10% rosé. A New Zealand government survey revealed where Germans buy their wine: more than two thirds at the supermarket, a fifth online, and, perhaps surprisingly, almost a third at the winery itself.
Wine retailers and distributors make up a little less than half of total market volume in the lowest price bracket of between €3 and €6, with only 10% of the wine market willing to stretch beyond €15 per bottle. Cheaper wines, therefore, might find favour on a crowded market. In 2023, according to Statista, the average volume per individual on the German market is expected to rise to 20.67 litres.
Providing an accurate forecast for the German market is a difficult business. Conflicting figures abound, with many replicating a worldwide tendency of less drinking among young people, and an overall decrease in the value of wine imports. The German Wine Institute (DWI), however, reports that the 2021 sales in wine retailers grew by 6%, while revenue grew revenue by 8%. Despite discrepancies between figures, it is unlikely that these fluctuations will change the fundamental truth of the German wine market: it is big, it is relatively steady, and it is ready for foreign wineries.
Post-covid sales of online wine have increased from 6% to 9%, with major distributors including Hawesko, Belvini, Vicampo, WirWinzer and Lobenbergs Gute Weine, Jacques Wein Depot, Rewe, and Weinfreunde.
In 2022, the average retail price of German wines rose to €4.18 or $4.47 per litre. This is a more than 6% increase on last year's prices. Contrast this with imported wines, whose price increase is more modest: an increase of only 7 cents in 2022, making €3.64 per litre, according to Deutsche Welle.
According to Wine Intelligence, more than half of regular wine drinkers purchased wine in a supermarket such as. Rewe or Edeka. Compare this with 45 per cent in discounters such as Aldi and Lidl, or some 43 per cent in hypermarkets such as Kaufland and Marktkauf. A little under a third of wine was purchased from a specialist retailer, a fact which indicates to Wine Intelligence that grape variety makes the difference for German consumers. This does depend in part on age group, however.