Your Next Wine Distributor and Importer in Minutes
Access the emails, telephone numbers, Facebook pages and addresses of wine distributors, importers and retailers. Accurate, up-to-date contact details wine companies.
Registration takes less than a minute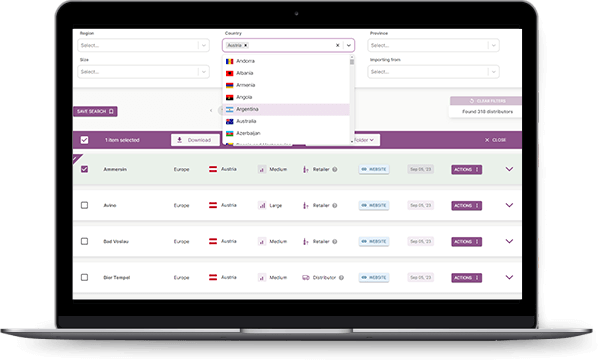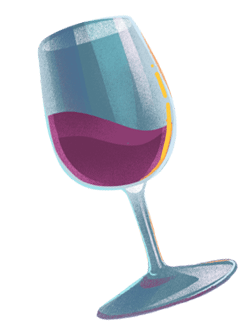 Key Features of Wine Importer Database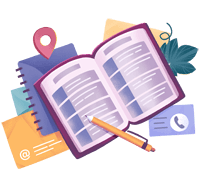 Large Database
A brand-new wine distributor database with accurate, up-to-date contact details. More than 13 500 companies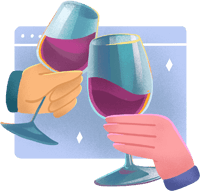 Free Trial
Preview access with a 1-day free trial. No credit card details required. Start searching for your wine distributor now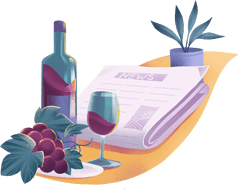 Regular Updates
Regular updates of the database of wine distributors. Market overviews and useful company selections
Helpful Features and Convenient Filters
Bookmark wine importers, make notes and copy contacts, so you can always come back to your favourites. Our search filters make it easy to find new distributor or retailer in your desired region or province.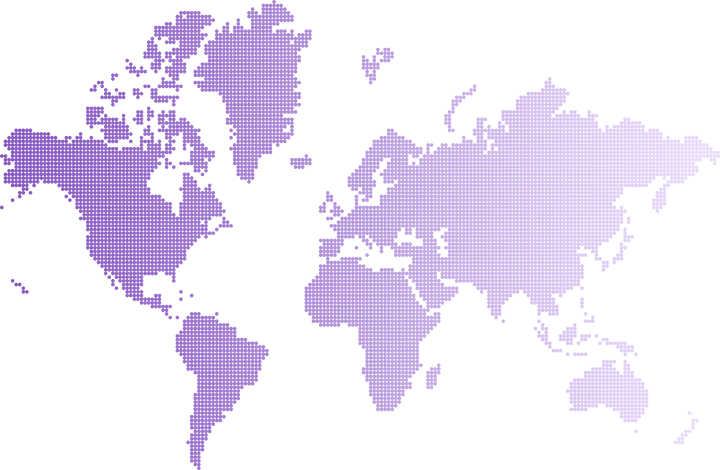 Worldwide Database of Wine Importers, Distributors and Retailers
More than 13 500 wine companies from 130 countries have already been added to our database – and it's still growing fast. Let us grow your market with new wine distributor contacts from all four corners of the globe.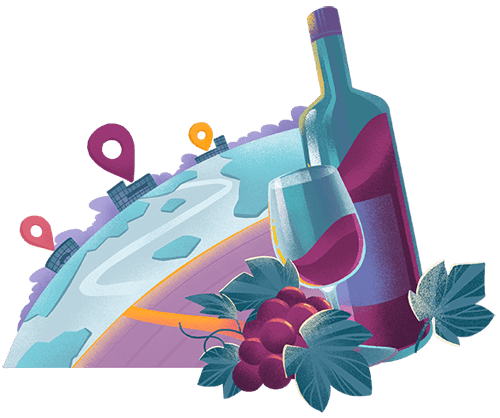 Take advantage of our amazing free trial period. Try all our features and get 10 free downloads. No credit card required.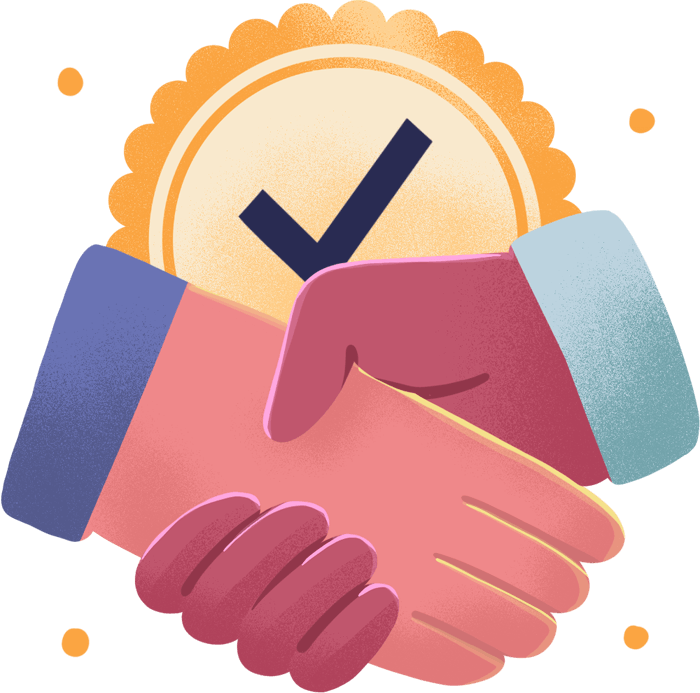 Each Pricing plan includes
One-Time €144 For 3 Months
One-Time €234 For 6 Months
One-Time €384 For 12 Months